Flow-type magnetic separator MF – Special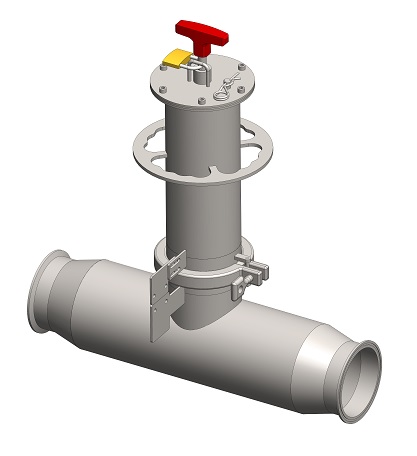 Flow-type magnetic separator MF – Special
MF 100/1-CL10-K-80-S-P-MODEL 1 – 51992
This separator is designed for semi-liquid or dense liquid mixtures that might block a standard, flow-type separator, characterized by thinner magnetic pipes. The device is finding its application area in the food and/or meat industries. In the separator body, there is just one magnetic pipe with the diameter of 60 mm, around which all separated material is flowing – i.e. coarsely milled meat and entrails. The separator does not include a flow labyrinth, so a fluent material flow is warrantied. The separator may be situated within a pressure pipeline characterized by the maximum pressure of 10 bar. On its upper side, the magnetic component is equipped with a padlock preventing unauthorized pulling the magnetic pipe out when the material is flowing within the pipeline.
Send us your written request regarding separator quotation
More detailed information
Separator technical parameters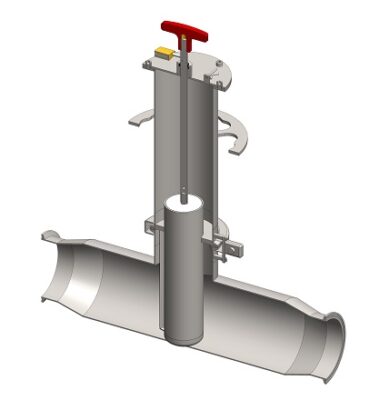 100 – entrance and exit inner diameter is 100 mm
1 / single-coated
CL – the method of connecting to the pipeline uses the CLAMP connecting system
10 – to be installed within a pipeline with the maximum pressure of 10 bar
K – parts being in a contact with the separated material are manufactured using highly resistant 1.4404 stainless steel.
80 – temperature resistance is up to 80 °C
S – silicone sealing
P – the separator surface treatment is by sanding, the only polished parts are the covering pipes
Magnetic induction on the coat: 10,500 G
Coat tear-off force: 114 N
Ask us – we will advise you!
Made-to-measure production is our strength.