Double-sided magnetic separator MSV LML with a blowing system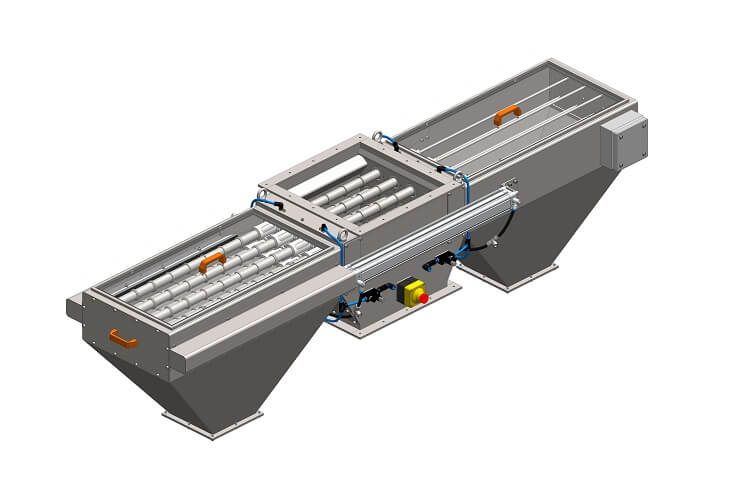 Double-sided magnetic separator MSV LML with a blowing system
When using manually cleaned and, especially, in case of automatically cleaned magnetic separators, there occur (as a function of the material humidity and characteristics, cleaning interval, etc.) good material losses.
Send us your written request regarding separator quotation
More detailed information
In MAGSY we have developed a new magnetic separator with an automatic cleaning type, the using of which significantly reduces these good material losses.
The separator is equipped with pneumatic blowing units and blind pocket where the material stuck on the magnetic pipes is blown; then it falls back into the material flow = good material loss is minimized.
Other parameters and functionality of this separator are identical with the standard type.
Separator safety and quality information
We care about the high quality of our magnetic separators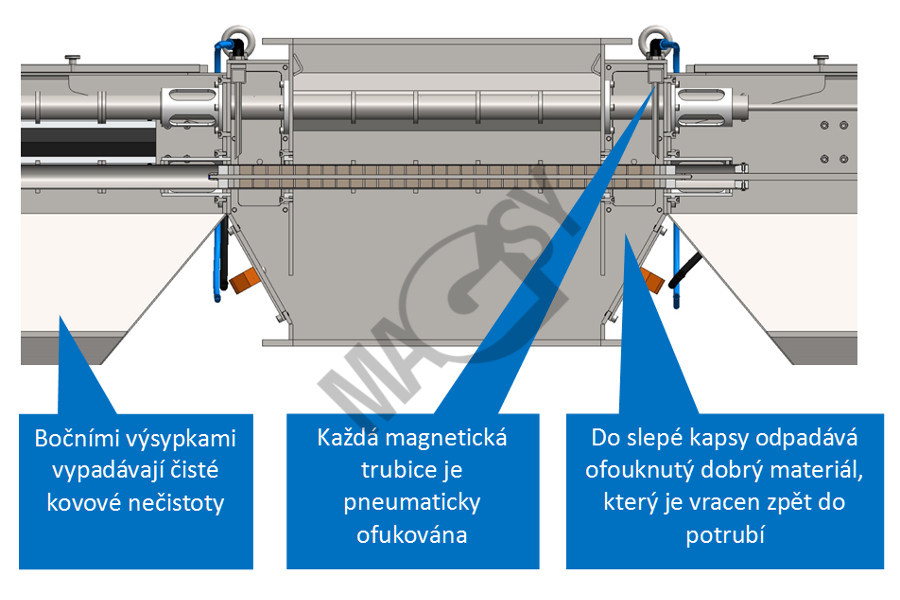 In respect to more pronounced demands on the air consumption, the air supply to this magnetic separator must be installed in two separate connections – one is for the pneumatic travel of the magnetic pipes, and the other is necessary for the blowing system.
Ask us – we will advise you!
Made-to-measure production is our strength.